We're ready for your toughest challenges.
Promac's designers and engineers have the skills, ingenuity and equipment they need to meet almost any challenge. We do a lot more than sell parts and fix equipment – we work closely with our customers to assess their situation and conceive, design and manufacture customized, long-term engineered system solutions. Thanks to our wide-ranging in-house capabilities, we develop strong, long-lasting relationships with our customers, who rely on us for quick, efficient service and creative problem-solving.
As a full-service engineering and manufacturing company, we have the know-how and technology to create large-scale solutions for the following industries:
Our skilled designers and engineers have the expertise, high-end equipment and modern facilities to meet almost any challenge.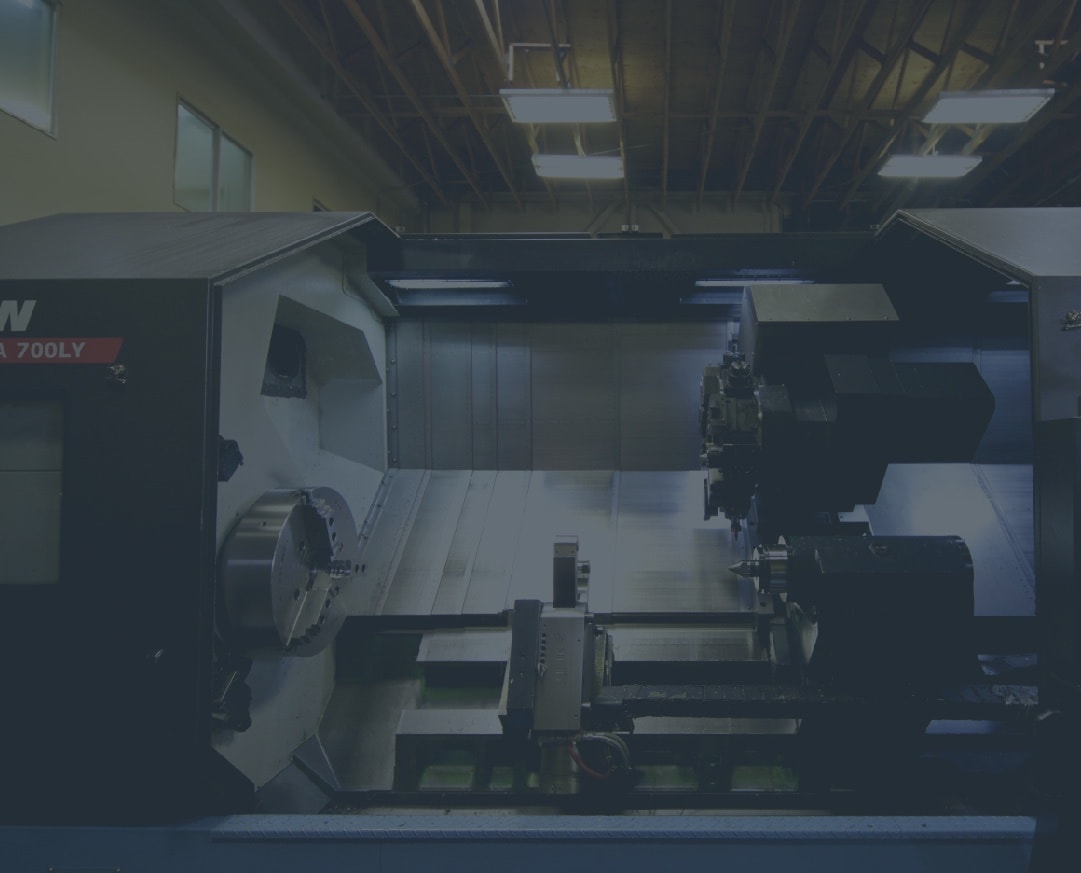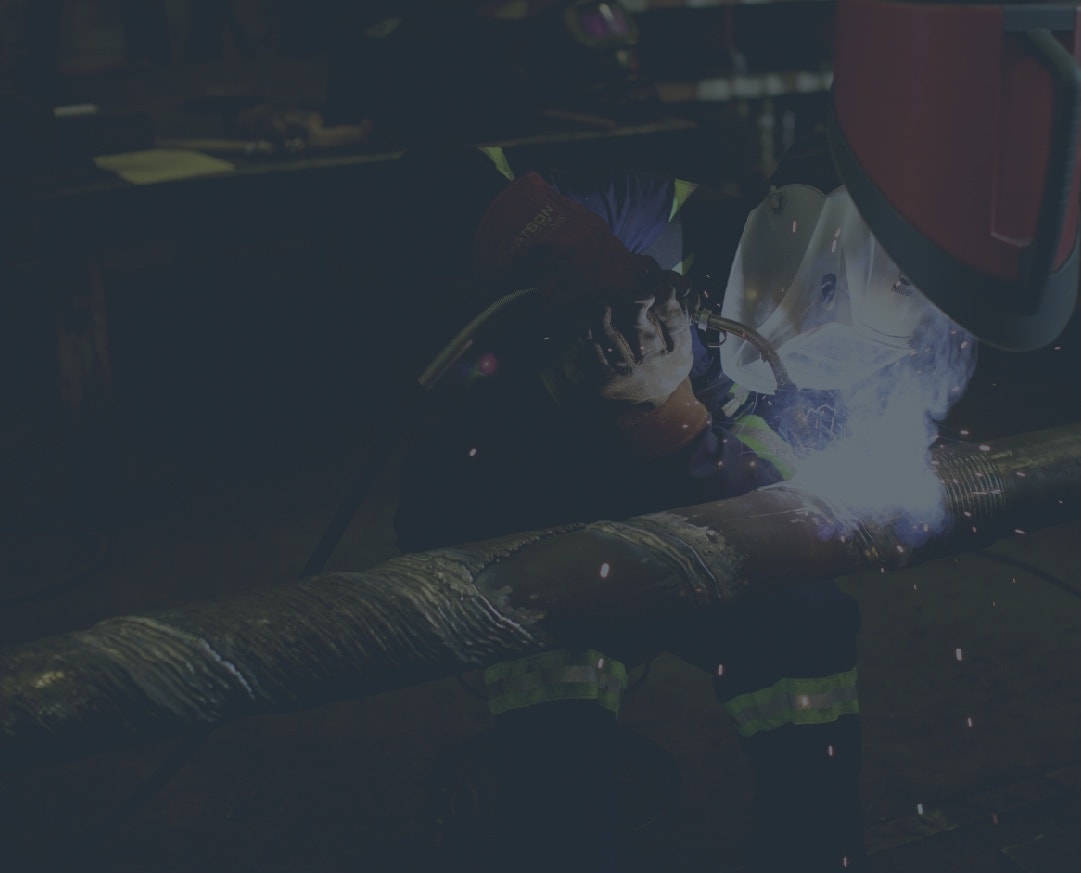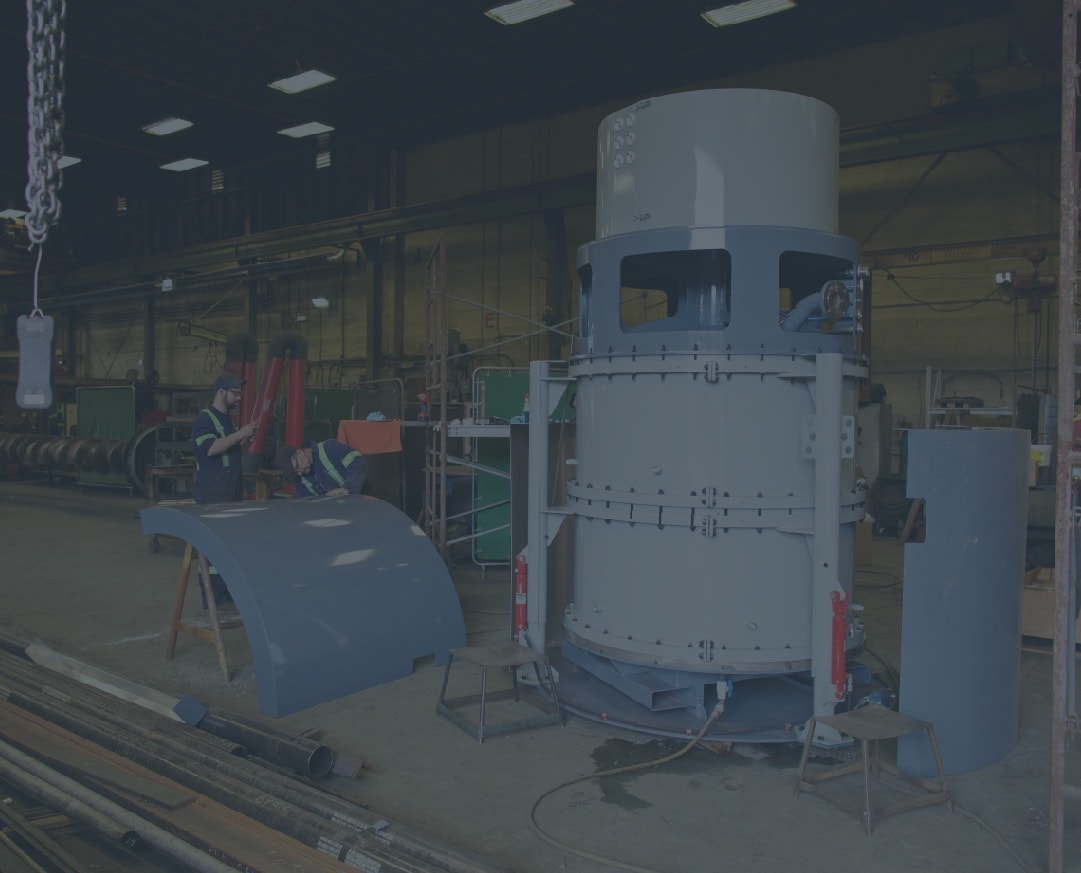 Manufacturing and assembly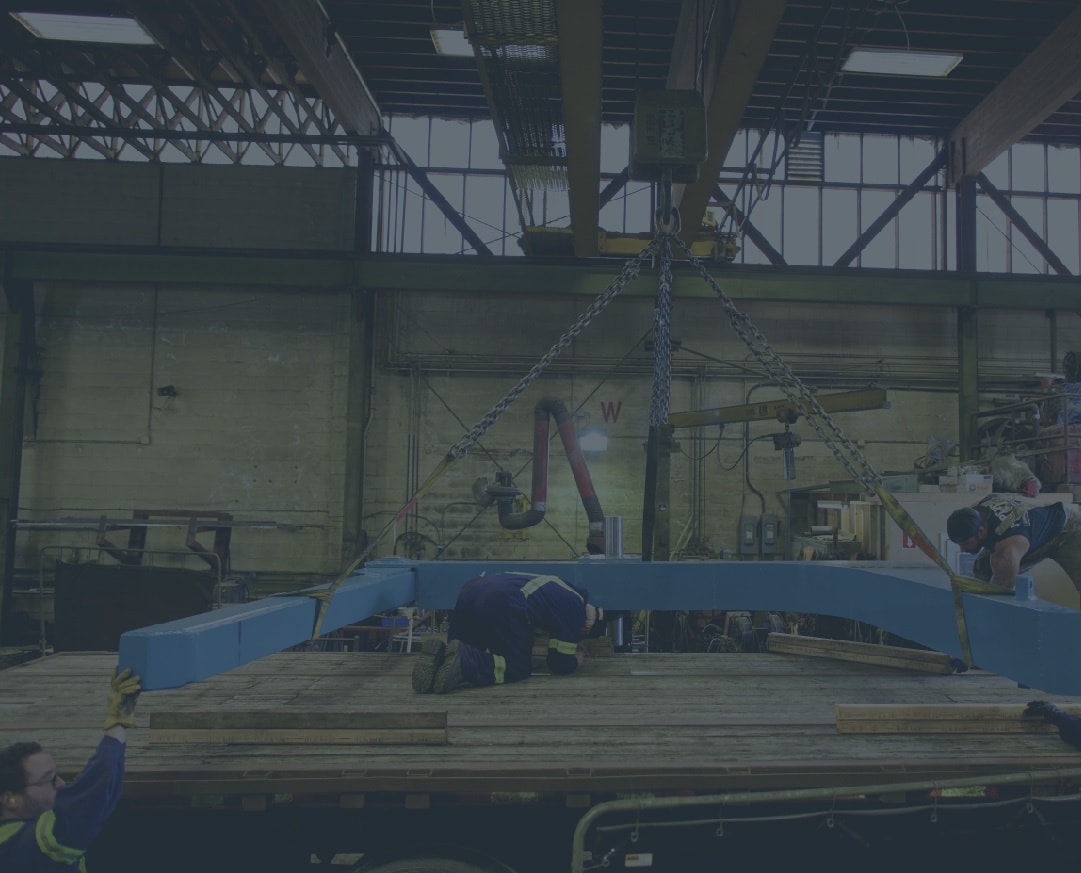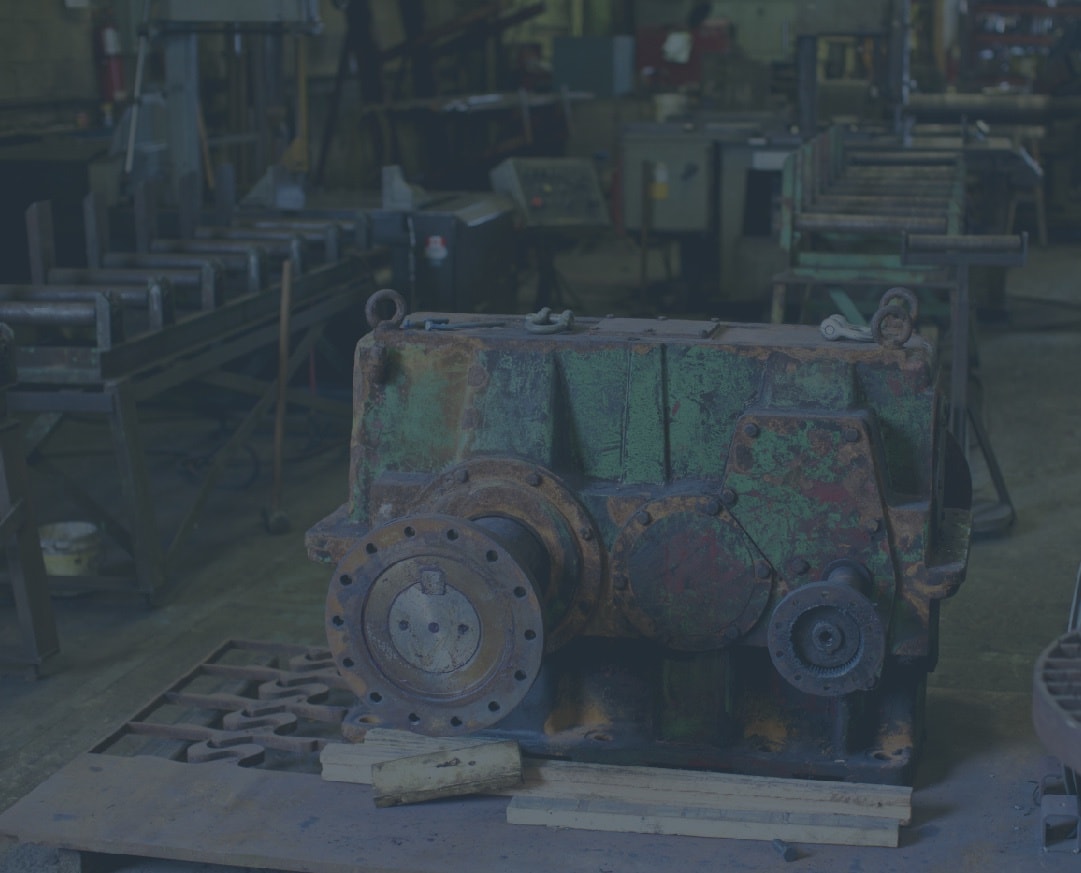 Repairs, rebuilds and improvements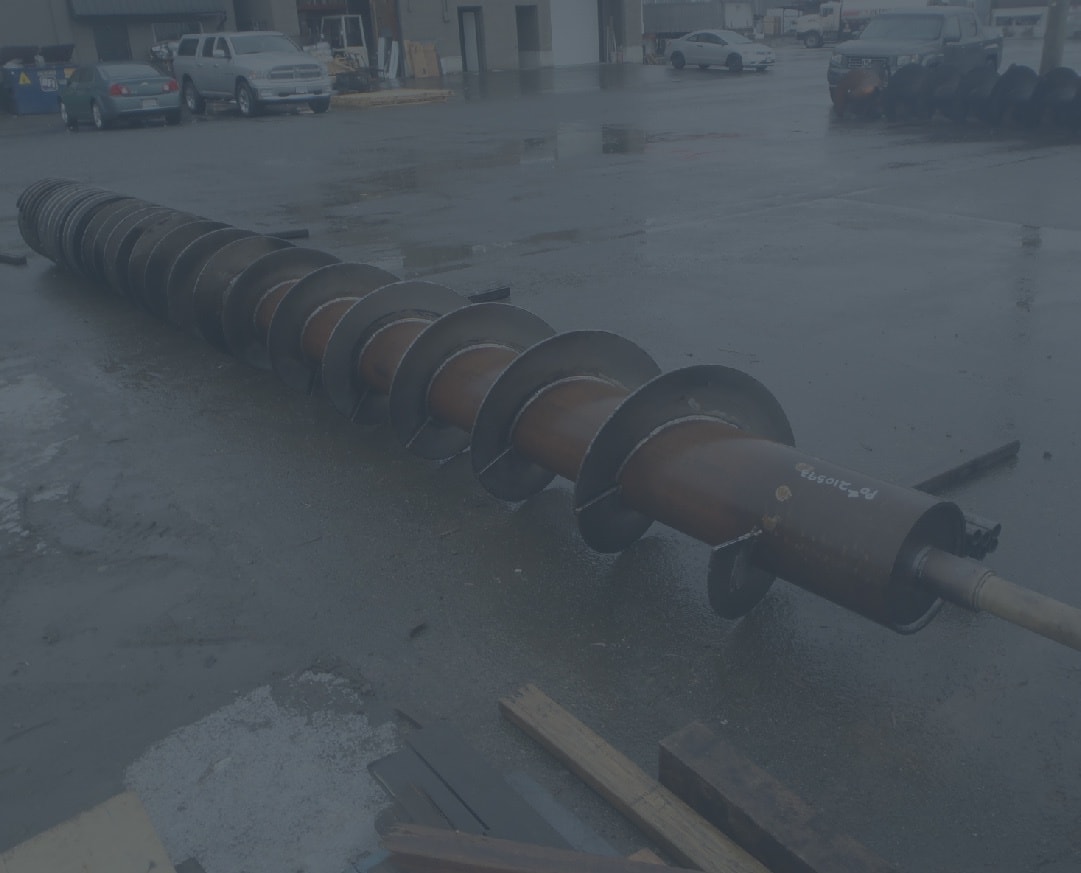 Specialized material handling equipment
We do a lot more than design and build custom, large-scale solutions for industry – we work closely with our customers and provide "above and beyond" services that allow us to deliver projects on time, on budget and on spec, at a fair and competitive price. These services include:
Fabrication
Machining
Manufacturing
Project planning and costing
On-site and remote engineering
3D scanning and reverse engineering
Custom engineering and design
Repair and overall solutions
Installation kits and support
24/7 customer care
Our support team is available around the clock to help you solve problems, or – better yet – prevent them in the first place.
Subscribe for updates
Sign up to get access to exclusive offers, latest news, and more from The Promac Engineering Team.
Promac has a great reputation. I have dealt with them for quite a few years and I found that they have been very good to work with. They are fair with their pricing and they deliver on time and on budget. The follow up service has also been very good.
– Gary Janovick, Catalyst
Case Studies
The Latest Promac Solutions
Everyone is familiar with OEMs but Promac is really more of an OEI — or Original Equipment Improver. We take great pride in taking things apart and improving on the original design of almost anything from thumb-sized screws to massive logging booms. We reverse engineer equipment when drawings are no longer available and then work closely with client, engineering and fabrication team to produce something that is often a huge improvement over the original.» See all projects


Technology innovation
We're building a world-class group
We're extremely proud of our diverse, highly skilled team, which includes innovative engineers and designers constantly focused how to make our products better and build them faster. We've committed to investing in cutting-edge technology – for example, we're the first in the industry to use 3D scanning to create sawmill and pulp mill parts. We're the only company that can design, engineer, machine and fabricate virtually anything in-house, providing a complete range of services to all our customers.
Customer care
You'll work closely with our team
Our engineers and designers don't just work for our clients – they work closely with them to ensure that we provide the best possible solution, whether it's a repair, a re-design, a custom build or a process improvement. From start to finish, our customers help ensure that new parts and equipment are designed functionally, built efficiently and, once installed, used properly. This exceptional ability to engineer customized solutions contributes to the strong, long-lasting relationships we have with our customers.
For more information, please contact
Scott McKay, General Manager

250-856-0453

Inhouse builds
Boiler parts
Conveyers
Chutes and screws
Material handling
Rotary Feeders
Engineering facilities and equipment
3D Scanner
8 design workstations outfitted with either ACAD or SolidWorks design software
Promac machine shop equipment compliment
6 Manual Lathes

Chuck sizes ranging from 8" to 60"
Max turning diameters ranging from 15" to 60"
Max turning lengths ranging from 40" to 324"
Spindle Bores from 1.5" to 6"

1 Manual Milling machine

Built for heavy loading with hydraulic table movement.

1 TOS W100 horizontal boring mill

49.21"x49.21" bed, 63" X, 49" Y, 44" Z Travels
4" extendable quill, 360° table rotation, right angle head and tailstock

1 UNION horizontal boring mill

70" x 78" bed, 106"X, 78"Y, 63"Z Travels
6" Extendable quill, 360° table rotation.

1 Vertical slotter
1 Fellows 6-36 Gear Shaper

36" Max Cutting Diameter, 6" Max Cut Stroke.

1 Surface grinder

60" X Travel, 12" Y Travel

1 Drill press
3 Band Saws

2 Vertical, one Horizontal, all with auto-feed function.

1 Fromag Keyseater

2" Max Key Width, 24" Max Key Length.

1 Doosan 700LY CNC Lathe

39" Max Turning Dia, 126" Max Turning Length, 11HP Live Tooling

1 Doosan MX3000S Twin Spindle 9 Axis Mill Turn

19.5" Max Turning Diameter, 40" Max Turning Length

1 Nakamura Tome CNC Lathe

13.75 Max Turning Diameter, 23.62" Max Length, Live tooling, Bar feeder

1 Hitachi HT40 CNC lathe

24" Max Diameter, 38" Max Length

1 Pfauater Vertical Gear Hobb

71" Max Gear Diameter, 1.75 Max DP

2 Heckert shaft hobbs

9" Max hobbing diameter, 120" Max hobbing length, 4" Spindle bore.

1 Face and Center Machine
Manual Keyseater and Broach.
200kw-10hz induction heat-treater

Induction Harden shaft sizes from 1" to 8" up to 100" Length

2 Barber Coleman 16-56 Hobbs

Max Diameter 16", Max Length 56", Spindle Bore 4.125"

2 Doosan DNM 650 3 Axis CNC Mills
1 Hitachi HS500 4 Axis, 2 Pallet Horizontal CNC Mill

19.7" Pallets, 26.8"X, 26.8"Y, 26.8"Z Travels

1 Wele SB316 4 Axis Double Column Bridge Mill

118"x59" Table, 120.5"X, 63"Y, 31.5"Z Travels

2 – 10000lb Overhead Gantry Cranes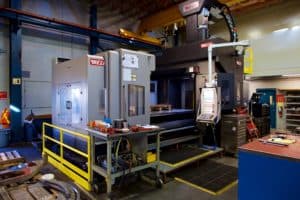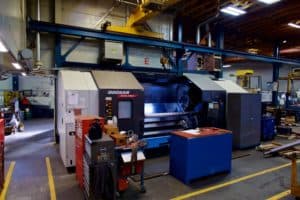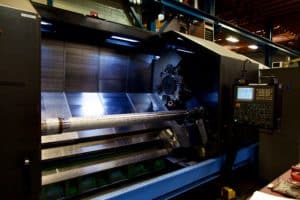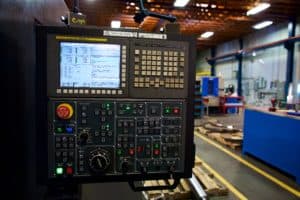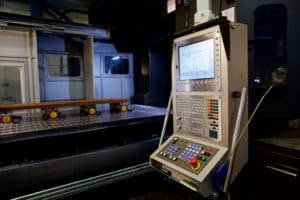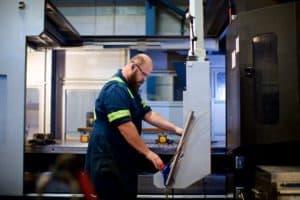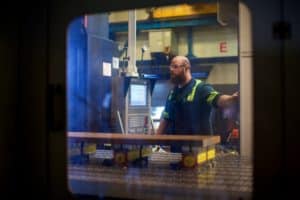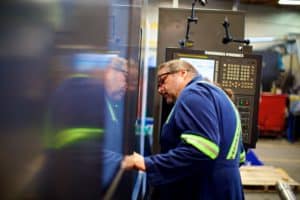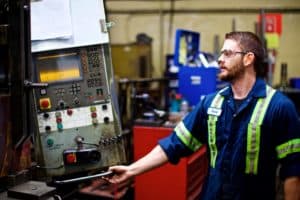 Promac fabrication shop equipment compliment
1 300 Ton, High Speed Press
1 Portable Press
1 48" Plate Roll

½ Inch Max plate thickness at 48" wide

1 Ironworker
1 Vertical Band Saw (tilt head)
1 Portable Beam Punch
1 Cut-off Saw (abrasive wheel)
2 Rotobelt sander
11 Welding Machines c/w feed stick MIG, TIG

All Shop staff are Canadian Welding Bureau Certified.

1 Portable Welding Machine
1 Plasma Burning Machine
2 – 10 Ton Overhead Gantry Cranes.
Certifications
Part of the Machinist + Aerospace workers associations
Our engineers are ASCT Certified (Applied Science Technologist and Technicians)
CWB (Canadian Welding Bureau) certified
We like dealing with Promac because Matt brings delicious cinnamon buns every once in awhile.
- Jarrad Astren, Western Forest Products
We have been working with Promac more and more since we reopened in 2008 and it has contributed greatly to our success. Their service and quality is the best!
- Dave Hooper, Harmac Pacific
Promac has a diverse range of shop capabilities that is complemented by a solid engineering team. They provide innovative design solutions and efficiently incorporate available materials and resources in their designs. I highly recommend working with Promac on custom fabrication work. They consistently produce good quality products and deliver on time.
- Phil Ponka, P.Eng.
I can count on Promac to deliver on-time and on budget. Their sales team offers excellent customer service and is a pleasure to work with.
- Mark Buckley, Western Forest Products, Saltair